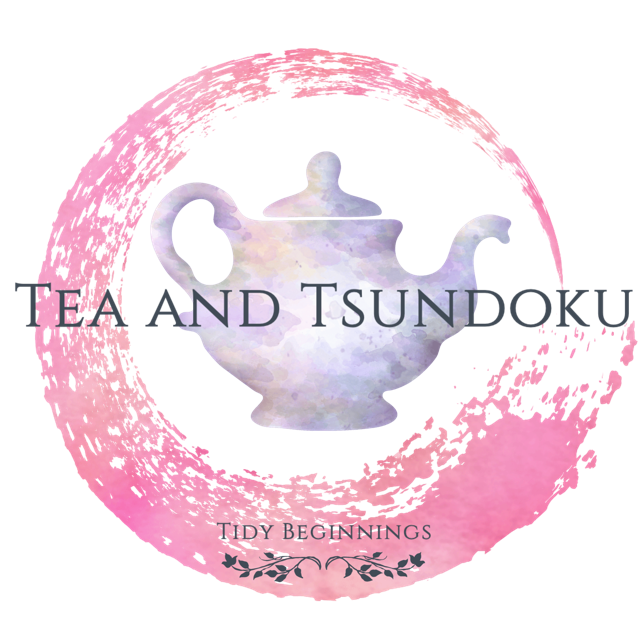 Do you have too many books?
tsundoku, noun - the practice of buying a lot of books and keeping them in a pile because you intend to read them but have not done so yet; also used to refer to the pile itself.
- https://dictionary.cambridge.org/dictionary/english/tsundoku
The Tea and Tsundoku experience from Tidy Beginnings gives you the opportunity to sit down over a cup of tea with a professional librarian, discuss your book-buying and reading habits so you are fully equipped to sift the tsundoku (books you're unlikely to read) from your TBR (the books you keep To Be Read).
By the end of the session:
we'll have identified a stack of books for rehoming
you'll have chosed the first three books you'll read from your TBR
we'll have made inroads to working out your impulse buy triggers and I'll suggest some simple steps you can take to avoid them in future.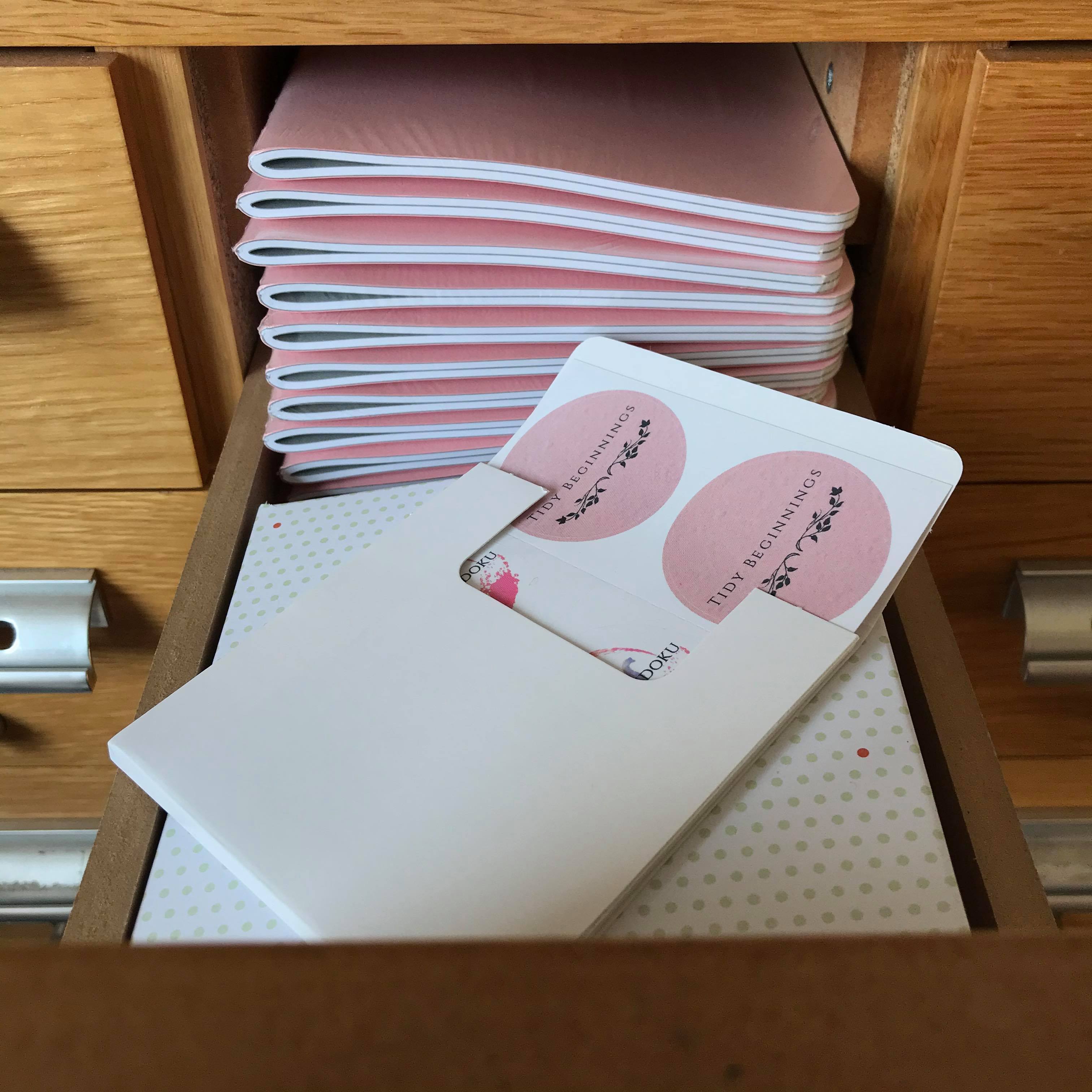 Also included: your welcome pack
Reading journal
Post-its
Pencil
two sachets of tea (Fortnum and Mason, of course)
Image: Tidy Beginnings reading journals in our card catalogue
Your intake form has been submitted. Check your email for a copy of your responses. If you're accepted, you'll receive an email with a link to checkout.
Frequently Asked Questions


How much does Tea and Tsdundoku cost?
The Tea and Tsundoku experience costs £100 plus VAT.
For other private librarianship and virtual organising services, I quote by project, which saves most clients money. Get in touch if you want to know more.
Who is the professional librarian with whom I'll be working?
All sessions are booked with Anne Welsh, a professional librarian with over quarter of a century's experience working with books and book collectors. I hold an MSc(Econ) in Information and Library Studies (Aberystwyth, 1995) and a PG Cert in Learning and Teaching in Higher Education (UCL, 2011).
I have always been fascinated by the different ways in which people purchase, use and keep books, and I've been lucky to work with lots of different people - from artists and writers to busy parents, to people living well with dementia.
My first degree was in English at a very formal university and that really put me off the idea of "the literary canon" and the concepts of "high-brow" and "low-brow" literature. I've worked with some of the finest public collections of rare books and I personally love crime fiction, so my own book shelves are a mixture of poetry, artists' books, Early Modern rare books, Golden Age Crime and domestic noir novels. I do not believe in "guilty pleasures." If you enjoy reading something, there's no need to heap judgment on yourself! I'm certainly not going to judge your bookshelves.
There's more about me on my website and linkedin, and a less formal instagram intro here.
How do I schedule my appointment?
After registration, there is a built-in calendar you can use to schedule a mutually-convenient appointment. If none of the times on the calendar suit, you can email the address or phone the number provided on the welcome screen, so we can look at other options.
Can I purchase the experience more than once?
If you enjoy the session and feel you would benefit from more, we can book extra time. As we are using the Tidy Beginnings Virtual Organising Space to share documents, it's easy to book more time and access all your online materials in this one space. There's a preferential rate for people who continue with extra sessions.
Can I get a refund if I'm unhappy with my purchase?
YES. There is an admin fee of £20 covering the cost of the stationery in the welcome pack and the first fifteen minutes of my time. In those fifteen minutes, if you decide the process is not for you, then I will be happy to refund the rest of your fee.