Volunteers are often essential in historic libraries and many careers started out with volunteering. But how does this affect diversity within the profession and where should the line be drawn?
This is an entirely synchronous seminar: no preparation in advance (except for the speaker, obviously), no recordings afterwards, just an expert speaker talking on Zoom for around half and hour followed by group discussion and chat.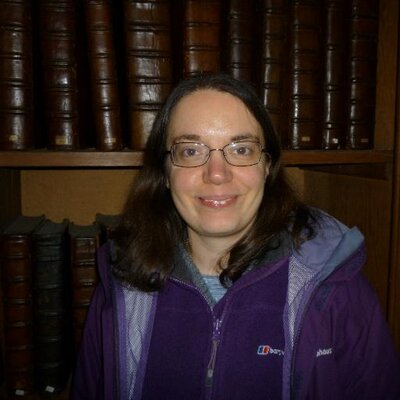 Katie is a Special Collections Librarian and volunteers as Honorary Librarian at Kedermister Library, a 17th century parish library still in its original setting. A Chartered Librarian with 20 years' experience working in historic libraries, she also has extensive experience both as a volunteer and managing volunteers.
The seminar will be chaired by Anne Welsh.