Cataloguing Quandary?
Whether you're taking a class with the Beginning Cataloguing Online School or not, if you've got questions about cataloguing, maybe I can help.
A cataloguer since 1993, and the author of core texts used to teach in iSchools in the UK and internationally, I've worked with various flavours of MARC and non-MARC cataloguing in a wide range of Library Management Systems. (You can find out more about me here).
Many of my clients work in small, special libraries in which they are the sole cataloguer. Whether it's a question about AACR2, RDA, DCRM or about the business of cataloguing (advocacy, training opportunities, career development) or, if you're just looking for a confidential sounding board for your work project(s), the Cataloguing Office Hour aims to provide a low-cost, easy-to-access consultancy service.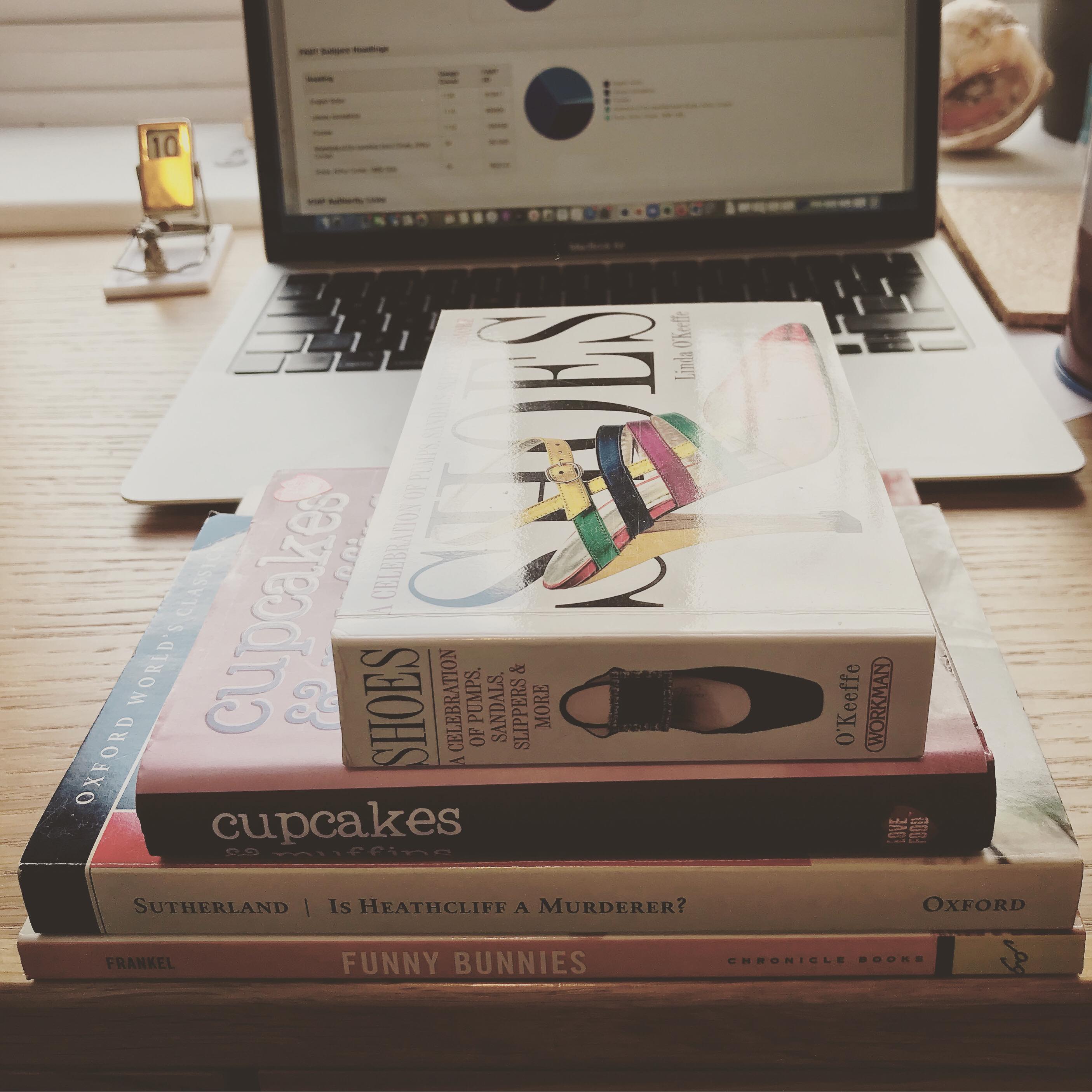 How Does It Work?
Simply fill out the intake form below with as much detail as you can manage. Over the next 3-7 working days, I'll use it to work out if I'm likely to be able to help. If it looks like I can, I'll "approve" your admission, and you'll receive an automated message via Teachable.
If it looks like I can't help, or like I need more information, I'll let you know and either suggest an alternative route for you or ask follow-up questions. This is a fixed-price service with payment due once I confirm your admission.
Your intake form has been submitted. Check your email for a copy of your responses. If you're accepted, you'll receive an email with a link to checkout.
Frequently Asked Questions
How much does the office hour cost?
The standard price is £120, which includes an hour's Zoom call and an agreed amount of preparation and / or follow-up. This is why the process is to fill out a contact form or email [email protected] first - if your request is simple and requires no preparation or follow-up it may cost less.
Can I get a refund if I'm unhappy with my purchase?
Yes. As well as observing your usual statutory rights under the laws of England and Wales, it is important to me that all my clients are happy with the service provided. In the unlikely event that you are unhappy with the value for money provided, please let me know at the end of the session or by email within the next 14 days.
How do I schedule my appointment?
Upon purchasing coaching, you'll receive further instructions on how to book a time for your appointment. You will be able to select a time from the online calendar. If there isn't a time that suits you, we can discuss an alternative mutually convenient time.
Can I purchase more than one hour?
Absolutely! If this is the best option for you, feel free to use it. If you think your project may need longer than an hour in the first instance, please say so on one intake form. I can always set up a bespoke number of sessions for you as a batch.
Are there any other ways to access 1:1 services from you?
Yes. You can always email [email protected] It helps if you put "Consultancy request" or "Training request" in the subject line.